Serial No: 120323
Skills Provision is searching for an Architectural Designer to work for a communications company in Belgium.
This role will suit an experienced architect with responsibility for development including interpreting, organising, executing and coordinating design assignments.
Location: Brussels, Belgium
Duration: Permanent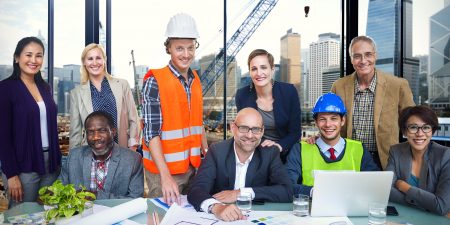 Salary & Benefits
€75,000 per annum
Benefits package available
The Role
Formulate project approach with design Principal, Project Manager or Project Architect to establish design parameters.
Create and develop design concepts using a variety of graphic techniques and media.
Participate in design strategy sessions and presentations; manage day to day design concept/process consistent with the project's program, budget, and time constraints.
Respond to input and changes to project parameters by developing alternative designs; maintains concept continuity.
Ensure that office design policies, procedures and standards are followed.
Act as liaison between senior designers and other support designers; may lead/review the work of other designers.
May participate in client meetings and presentations.
Requirements
Degree in Architecture or related field.
Architectural license desirable
5 years' experience as an architect, including design development responsibilities.
Hand sketching ability is preferred.
Strong IT skills are necessary.
Demonstrated ability to effectively create presentations and communicate concepts to clients and associates using various software applications.
Ability to communicate clearly and concisely, both verbally and in writing.
Ability to work effectively within a collaborative team environment.
Ability to complete tasks with accuracy and with strong attention to detail.
Ability to consistently meet deadlines, completing tasks as previously defined.
Ability to work with integrity, trust, and commitment, setting an example for others.