Serial No: 120628
Location:
Decentralized Administration of Attica, Greece -
View on map
We are looking for a Call/Contact Centre Partner Manager for a position in Athens, Greece.
This role is for a large financial services company that has partnered with a contact/call centre to help sell its wide variety of offerings.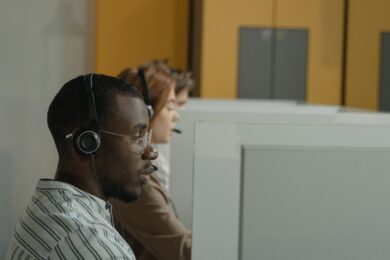 Pay Rate
An annual salary between €57,500-€86,250
Additional Benefits
To be discussed
The Role
The onsite manager's main role is to represent the company to local Customer Service Partners and ensure adherence to corporate policies and best practices ensuring operational success and company growth. With his physical presence on site, he must audit/oversee the site's daily operations and ensure compliance with SOW requirements.
Requirements
Bachelors degree in business management or similar is preferred
2+ years of managerial experience
Well-versed in COPC standards
Able to travel if required
Fluent English and Greek language skills