Skills Provision is searching for a Credit Analyst for a prominent company in Zurich.
The employing company is looking for someone who can bring true value to their organisation.
Position: Permanent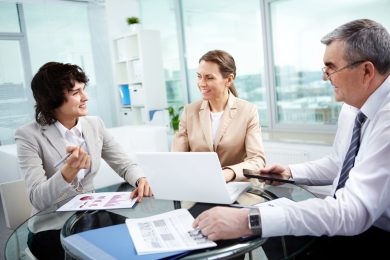 Salary & Benefits
110,000 Fr p/a
Comprehensive benefits package available
The Role
Analyse credit data and financial statements to determine the degree of risk involved in extending credit or lending money.
Prepare reports that include the degree of risk involved in extending credit or lending money.
Evaluate customer records and recommend payment plans based on earnings, savings data, payment history, and purchase activity.
Confer with credit associations and other business representatives to exchange credit information.
Complete loan applications, including credit analyses and summaries of loan requests, and submit to loan credit controller and CFO for approval.
Generate financial ratios, using computer programs, to evaluate customers' financial status.
Review individual or commercial customer files to identify and select delinquent accounts for collection.
Compare liquidity, profitability, and credit histories of establishments being evaluated with those of similar establishments in the same industries and geographic locations.
Consult with customers to resolve complaints and verify financial and credit transactions.
Analyse financial data such as income growth, quality of management, and market share to determine expected profitability of loans.
Requirements
Degree in Accounting/Finance.
Minimum of 3 years' experience as a finance professional that is directly related to the duties and responsibilities specified.
Financial analysis credentials
Principles, processes, and standards for financial analysis and reporting.
Receivable accounting, reporting principles, methods, techniques, and standards.
Good business practices and procedures.
Good interpersonal and communication skills and the ability to work effectively with a wide range of constituencies in a diverse community.
Ability to compile, analyse, interpret, and present annual financial reports, statements, and/or projections.
Database management skills.
Ability to provide technical guidance to department managers in the area of expertise.
Records maintenance skills.
Ability to communicate effectively, both orally and in writing (English).
Ability to make evaluative judgments
Organisational Commitment & Accountability