Serial No: 120329
Location:
Central Denmark Region, Denmark -
View on map
Skills Provision is currently searching for an Offshore Installation Manager, specialising in the Wind industry.
Location: Denmark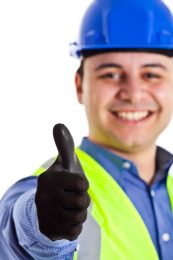 Salary & Benefits
100,000 DKK per annum
Benefits package offered
The Role
Proactively ensure that offshore installation works are carried out based on balanced contracts and optimised with respect to time, costs and QHSE, including negotiation, recommendation and management of installation contracts.
Analysis and recommendations of offshore installation and logistic concepts
Optimization of offshore installation and logistic concepts
Chartering of installation vessels including support vessels
Negotiation and recommendation of offshore installation contracts including Marine
Manage and coordinate offshore installation contracts and activities
Manage client reps within individual areas
Ensure contractor's delivery and own review of Method Statements and Risk Assessments
Analysis and optimization of installation procedures prior and during installation
Coordinate and attend inspections of vessels provided to the projects
Requirements
A suitable educational background as a construction engineer, operations engineer, maritime engineer, maritime officer or similar. You may also have extensive experience within the area of construction of offshore wind farms as substitution for a formal technical educational background.
Preferably considerable professional experience in a staff engineering role.
Experience within Offshore Wind Farm or Oil and Gas Industry.
Significant experience within the fields of offshore wind turbine installation and/or vessel coordination and performance, preferably from offshore construction projects.
Demonstrate ability to maintain an overview, focus on essentials and stay calm especially during periods of intense working.
Excellent communication skills – spoken and written English is essential
Thrive in an international environment
Ability to handle numerous tasks simultaneously without losing perspective.
Enjoy creating results through teamwork
Skilled at developing good relationships with your colleagues and external business partners.