Europe's hospitality sector is enormous and as such manpower requirements are constant.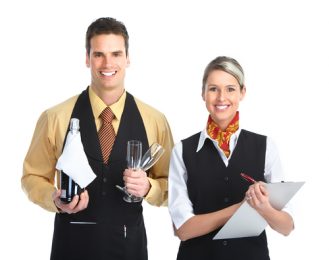 The skill levels within the sector vary dramatically, from highly skilled chefs to those operating as cleaners and porters. Naturally for a company operating in the hospitality sector all workers will be viewed as important, because without them an organisation will struggle to operate.
Skills Provision support Europe's hospitality sector by providing manpower that covers all areas of employment.
Regardless, if a position is categorised as manual or highly skilled all candidates go through the same selection process, we do not cut corners, even when working to a tight schedule.
Francesca our Placement Manager commented. "My team is constantly sourcing workers for Europe's hospitality sector, the pleasing part for me is we have developed many longstanding partnerships with clients. This indicates to me the service levels we are providing are appreciated by our customers."
If workers need to be imported from other regions it is not a problem, in fact this is an area Skills Provision specialise in.
If you would like to see first-hand why we are so popular in the recruitment sector, simply request a demonstration of a technical services, you will be impressed.
If you would like more information on our services in the European hospitality sector, please contact us via: